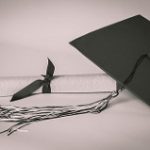 Transforming Traditions: Addressing Holidays and Important Events with Adult Children of Divorce
The issue of how to handle holidays and traditions involving adult children of divorcing parents has come up frequently in my practice.  For minor children, the Court mandates that parents develop a holiday visitation schedule detailing visitation for each holiday and event.  After the parties' children reach 18 and graduate high school, this planning process is no longer required.  As a result, many parents end the practice of preplanning for big events and holidays.  This is a real problem, for even though the process is no longer ordered, there are real benefits to carefully handling traditions, holidays and family events with adult children of divorce. Talking about major events in your children's lives still helps the divorcing parents close that chapter of their lives and create a path forward.
What is the process for minors?
The required planning process for minor children typically involves both parties speaking with a lawyer, a mediator and/or their therapist about how they want to work major life events, and how to keep traditions like Christmas sacred for their children.  The parents have time to think about, process, and talk out these issues with the other party.  While this process can be painful and contentious, at a bare minimum these issues are addressed.  This process should not stop once children turn 18 nor should it be ignored in cases where the children are already adults.  Divorcing parents of adult children should still talk to their lawyer and their therapist about how to address the divorce with their children.  Adult children still have feelings about your separation and divorce. You need to create space and give them time to process their feelings, either with you, or a professional counselor.
How do I go about broaching these subjects?
Many families choose to engage a family therapist or mediator for the purpose of sitting down and talking about traditions after divorce.  Major holidays often get the most attention, but other special days should be discussed, especially those more typical for adult children like: spring break, birthdays, summer break of children in college, the birth of a grandchild, graduation from college, the marriage of your children, or your remarriage.
I can't even look at my Ex!
It is understandable that you may not want to have this conversation with your soon to be Ex. You are divorcing for a reason [or many reasons].  You don't see eye to eye and it would be very uncomfortable to sit next to this person you used to sleep next to, and talk about still being a parent, while not being a spouse.  Maybe you can't have this conversation right away, or maybe you need to have this conversation several times.  However, avoidance will not make these pressing issues go away.
Look into the future
The results of avoiding this conversation are far more damaging than trying to create a holiday and major event plan with your former spouse. Imagine showing up at your child's college graduation, and realizing there is no seat saved for you.  Imagine being put at the singles' table, or not being invited to your child's wedding.
Consider how much more stress your child will have approaching an already stressful and momentous event where both of their divorced parents will be present, worrying they will fight, worrying they will embarrass them, instead of looking forward to the event! Create a plan, and put it in action with your ex-spouse and children.  Over time, the plan will reduce the stress and anxiety surrounding family events, and help to ensure that the time you spend with your children is more enjoyable, and not full of stress.
One family's story
I recently worked with a family to develop a custom-tailored holiday plan to accommodate a fairly complicated tradition for Christmas: secret Santa stockings on Christmas Eve, church, cooking together (including the deep frying of candy bars), presents in the morning, church again, watching the children play with their new toys, and Christmas dinner.  For the first Christmas after the divorce, for the first time ever, the father did not see his children, because the adult children were so uncomfortable that they avoided bringing up how to work out the logistics with their parents, and their parents did not take the lead. The next year, the parents faced the problem head-on, talked, and worked out a unique plan, one that might seem a little unorthodox, but the adult children saw both of their parents. If you asked anyone in that family, they would all prefer the last Christmas to the Christmas the year before.
Tips for addressing issues with adult children of divorce:
CREATE AN OPEN DIALOGUE AND EXPECT LIFE EVENTS TO TRIGGER FEELINGS – Don't assume that you have talked through everything after the first conversation. Feelings will come back up, especially with triggering life events like birthdays, holidays and other major milestones.  Remember to focus on your individual relationship with your child and not whatever the other parent is choosing to do.  It is also important that the divorcing parent not turn to their adult children for emotional support.  Venting to your children about the other parent can have long lasting negative effects.   At these times, friends, co-workers, and therapists may be more appropriate sounding boards.
MAKE A PLAN – If you can, meet with the other parent and try to come up with a plan for talking to your adult children and handling future events and family traditions with grace. If you cannot meet with them in person, communicate through email, your lawyer, a mediator or therapist.  Divorce can feel overwhelming and immediate, or stuck in the past, but look forward and think about how you would like your holidays and time with your children to look.
SHARE OR ALTERNATE – Be cordial. If that is not possible, take turns.  Many families cannot celebrate Christmas or birthdays together.  You may have to accept this.  If you think your family would have a better experience with Dad on Christmas and Mom on Christmas Eve then execute that plan with your children.
SIGNIFICANT OTHER – There may be other considerations that are unique for your family that you should talk about like introducing your adult children to a new significant other. Planning ahead before new partners are in the picture may help to avoid future clashes.
DO NOT MAKE YOUR CHILD MANAGE YOU – Even when you have a plan, communicate with the child who has an event coming up, and with the other parent. Email if that works for you or meet in person if you can.  Remember, your children are the ones graduating or getting married, they don't also need to be managing your new relationship or your relationship with their other parent.
MANAGE YOUR OWN BEHAVIOR – Think about the memories you want your children to have. Close your eyes. Imagine the event in your mind; how does it look for your child? What does that mean about how you need to behave? You cannot change your former spouse, but you can control your own actions.  There is no shame in engaging a professional to help you make this transition. Remember that these events are not about you, they are about your children, whether your children are 3 or 30.
ROLE PLAY– If you do not have a counselor, role play, and think through how you will manage, with grace, the moments of tension or button pushing.
BE FLEXIBLE – Unlike working with minor children, adult children of divorce have ideas of their own. They might want to take the opportunity to change the traditions they experienced as children.  Your traditions may transform again with the birth of a child, or if your children move away.  All of this is expected.  You will be more likely to spend these important moments with your children if you take the time to address their needs and respond to them with flexibility.  Flexibility is the key to having your divorce impact your children the least.
TAKE A DEEP BREATH – Adult children won't remember that mom was not supposed to be at dinner, because that was dad's time, but they will remember if mom and dad have a blow up at the Christmas dinner table and ruin everyone's holiday.
TAKE ANOTHER DEEP BREATH – Remember that it will get easier with time. Having the tough conversation now with adult children of divorce will help both mom and dad reach closure, so that events like graduation can just be fun!
CONGRATULATIONS TO ALL OF THE 2016 GRADUATES AND TO ALL THE FAMILY MEMBERS WHO WERE ABLE TO BE THERE PEACEFULLY TO WITNESS THEIR ACCOMPLISHMENT!