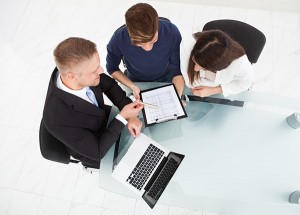 Qualified Domestic Relations Orders (QDROs) are one of the most complex Orders written during a divorce. They are the Orders that divide retirement funds and sometimes other retirement investments for divorcing parties. It is important to have this Order crafted by a skilled and experienced attorney with your very best interests at heart.
Why are QDROs important?
QDROs determine exactly how some of the largest assets a couple may have are divided. If they are written incorrectly, using incorrect dates or not taking into account cost of living adjustments (COLAs) or passive gains and losses, the result may not be fair to you. There are also often large tax considerations which must be taken into account.
If you need assistance with a QDRO, have questions about QDROs, or wonder if the one drafted by another attorney is in your best interest, please contact Richmond divorce attorney Jonathan Murdoch-Kitt. He has over 40 years of experience writing QDROs and can help you get the best possible outcome from your divorce.
When do QDROs come into effect?
If QDROs are needed, they are generally the very last Order in a Divorce. Often Plan Administrators require a Final Decree in order to execute the terms parties have agreed to or have been ordered by a judge. We recommend that QDROs be drafted and entered at the same time the Court enters the Final Decree of Divorce. This helps to prevent problems later.
What is an alternate payee?
The alternate payee is generally the spouse or ex-spouse of the "Participant." Both are referenced in a QDRO.