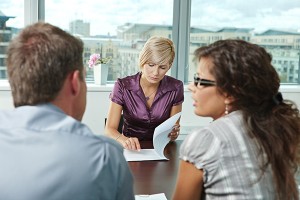 Mediation is a voluntary process with one professional to help facilitate the differences between you and your spouse. Mediation is focused on facilitating an agreement between the two parties. The mediator cannot give legal advice, but parties are encouraged to seek legal advice before signing any mediated agreements.
Unlike taking your issues to Court, in mediation you are in greater control of your issues and your outcomes. Judges do not know your family and will not have to live with the consequences of what they order for your family. In mediation, you and the other spouse or parent get to decide together what will work best for your family.
The mediation option is one of the most economical, because you are utilizing one professional, and generally meeting face-to-face. However, mediation does require a high level of communication during the meeting between the parties, so it will not be the best fit for every family. Mediation and collaborative law can be used separately or together. Mediation can also be used to resolve the issues for a divorce before filing.
Contact the Richmond, Virginia law offices of Jonathan Murdoch-Kitt to learn more about divorce mediation and collaborative divorce. With over 40 years of experience, he can provide expert guidance and help you achieve the best possible outcome from your divorce.