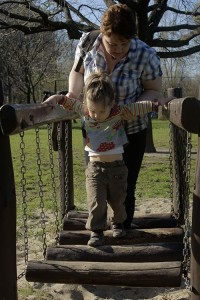 Child visitation is the legal term for a child spending time with a parent. Sometimes other family members also want visitation like aunts, uncles or grandparents. Visitation is determined on a case by case basis and will take many factors into account such as: work schedules, daycare, school, activities, transportation, physical proximity between parents and the best interests of the child(ren). Visitation can be agreed upon between the parents, but if the parents cannot agree, then the Court may be called upon to decide based on all the statutory factors when a parent or an interested party files a Petition for Visitation.
Can my schedule be changed? / Motion to Amend
Your visitation may change for many reasons. If one parent moves away, for example, visitation may be re-examined. This is called a material change in circumstances. However, your visitation can also change based on the growth and development of your child, and their corresponding needs. Many parents need to have their visitation schedule reviewed when their children enter school, or when a child starts driving a car. When it is time to make a change, hopefully both parents can come to an agreement. If this is the case, you may only need an attorney to help you work through the details, and troubleshoot your new arrangement. Sometimes, parents cannot agree on the changes that are in the best interests of the child and parents. In that case, an attorney may be essential, representing your interests to the Judge. If communication breaks down, Jonathan Murdoch-Kitt is ready to fight for you, to effectively resolve the issues regarding child visitation, either in or out of Court.