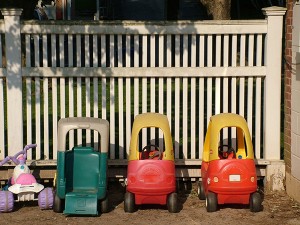 In Virginia law, there are guidelines to determine child support. The guidelines were recently updated by the General Assembly, and were amended on July 1, 2014. To determine child support, one must take into consideration: 1. The gross income of the household from all sources, 2. The cost of health insurance for the children, 3. The cost of employment or education related childcare, 4. Any extraordinary expenses for the children, or special circumstances of the family. In order to calculate child support, one must also have determined the custody arrangement for the children. There are different ways to calculate support depending on whether you have sole, joint or split custody arrangement. The tables for support and definitions of income, as well as other requirements for a support order are located in §20-108.2, in the Virginia code.
It takes an experienced attorney to determine child support. Since there are so many variables it can be confusing, and parents often make mistakes when trying to determine an amount on their own. In order to avoid difficulties, it is wise to consult with an attorney who can navigate your unique situation, and determine if there are factors which may warrant a deviation from the guidelines.
Even if parents agree to a deviation, in order for the child support to be accepted by a Judge, the deviation must be documented, and the language must be carefully constructed.
After child support is calculated, one may be able to make modifications, if they have a change in circumstances. In order to know if you have a change in circumstances that would allow you to adjust your support, please contact our office and speak with Richmond child support attorney Jonathan Murdoch-Kitt.
In child support Orders, many other issues regarding your children's financial future and your own may also be addressed. Child support orders determine how, in addition to child support, the parents will pay for unreimbursed health care costs. Often, parents make arrangements for who will take the children as dependents on their taxes, and who will take any other credits related to the children. In addition, parents can also decide how they are going to save for college or pay for any extracurricular activities.
Jonathan Murdoch-Kitt will take the time to discuss in-depth the issues related to child custody, visitation and child support. Because these issues are deeply personal and emotionally taxing, they may upset your home life. We will counsel you on the best ways to protect your children and yourself from unnecessary battles.
Jonathan Murdoch-Kitt makes an effort to try to be as helpful and cooperative as possible when working with parents. In the long term, working in this way can save your time, energy and resources. However, we understand that not every situation can be resolved without Court. With over 40 years of experience in family law, Mr. Murdoch-Kitt is a powerful advocate in the Courtroom, and he will defend and fight for your interests at trial.