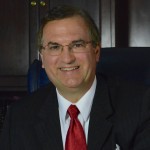 Jonathan M. Murdoch-Kitt, Attorney at Law
Jonathan earned his BA in 1970 from the University of Pittsburgh and his law degree from the University of Pittsburgh School of Law in 1973. He has been practicing in the Richmond area since 1974. He first worked for Legislative Services, where he was discovered by then-Delegate Frank Hall. Jonathan went to work for Hall & Hall for five years before he began his own law practice. He has been practicing law for more than 40 years in personal injury and family law. He currently is a member of the Richmond Bar Association, Virginia Trial Lawyers Association, Metro Richmond Family Law Bar Association, the International Academy of Collaborative Professionals and the Collaborative Professionals of Richmond.  Jonathan was also selected to be a member of Virginia's Legal Elite for 2015 by Virginia Business.  In addition to focusing on his clients, Jonathan serves as Capitol District Chair for the Boy Scouts of America, as a volunteer.  He is the father of four successful children and dotes on three adorable grandchildren. He loves traveling to see his children and grandchildren, supporting the Flying Squirrels, and attending college football games.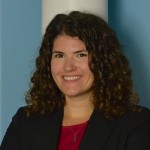 Sabrina Harrison, Mediator and Paralegal
A 2007 graduate of UVA, where she earned her BA in Foreign Affairs and Fine Art, Sabrina also holds a Masters Degree in Public Administration from VCU. She has been working for the practice since 2009, and helps with the website and writing projects. In addition, Sabrina is a certified mediator at the Juvenile and Domestic Relations District Court level. In addition to taking her work very seriously, Sabrina also takes painting and gardening very seriously.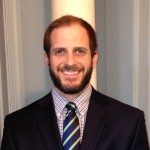 Matthew Elliott, Paralegal, Office Manager and Notary Public
A 2008 graduate of the University of Mary Washington, where he earned his BA in Political Science, Matt received his Paralegal Certificate from the University of Richmond in 2012. With a passion for helping others, Matt brings strong research and writing skills to the practice. Wearing many hats, he also adeptly manages deadlines and keeps everyone on task. As an avid sports fan and former college athlete, Matt enjoys an active lifestyle which serves to balance his professional career.